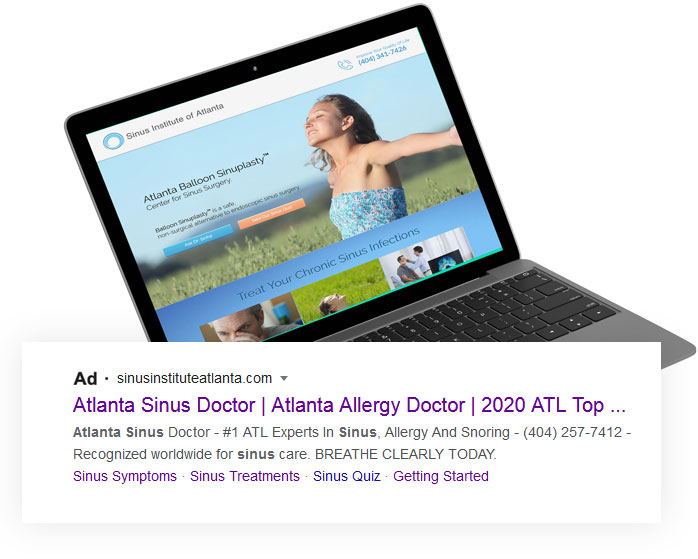 Fast, Trackable and Scaleable Results
PAY PER CLICK
ONLINE ADVERTISING
 Need results right now? A good PPC campaign can bring business to you faster than almost any other method. It is not cheap, but you will know to the penny your exact cost per click, cost per lead and cost per conversion.
If you are tired of waiting on SEO results or just need to get your schedule filled quickly, there are few faster or more effective marketing strategies than a targeted PPC campaign.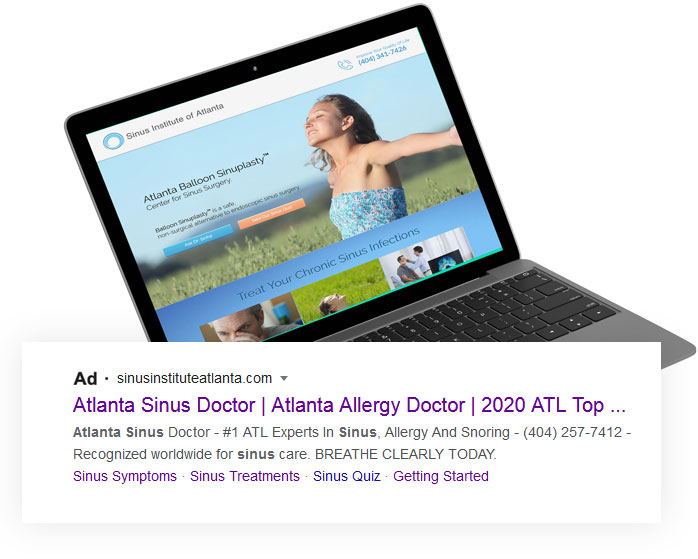 Landing Pages That Match Patient Intent

Many people make the mistake of sending expensive traffic to any old page of their web site. It is critical to create high converting landing pages to squeeze all the value out of your clicks. These pages need to be high quality and low distraction – you need people to contact your business and not get confused.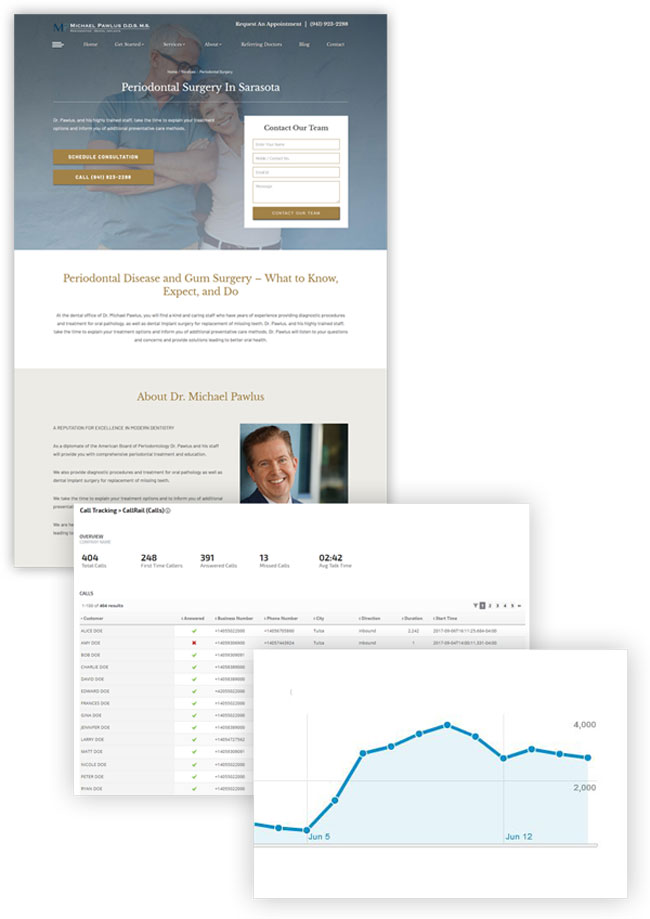 NO LEADS LEFT BEHIND
Analytics And Call Tracking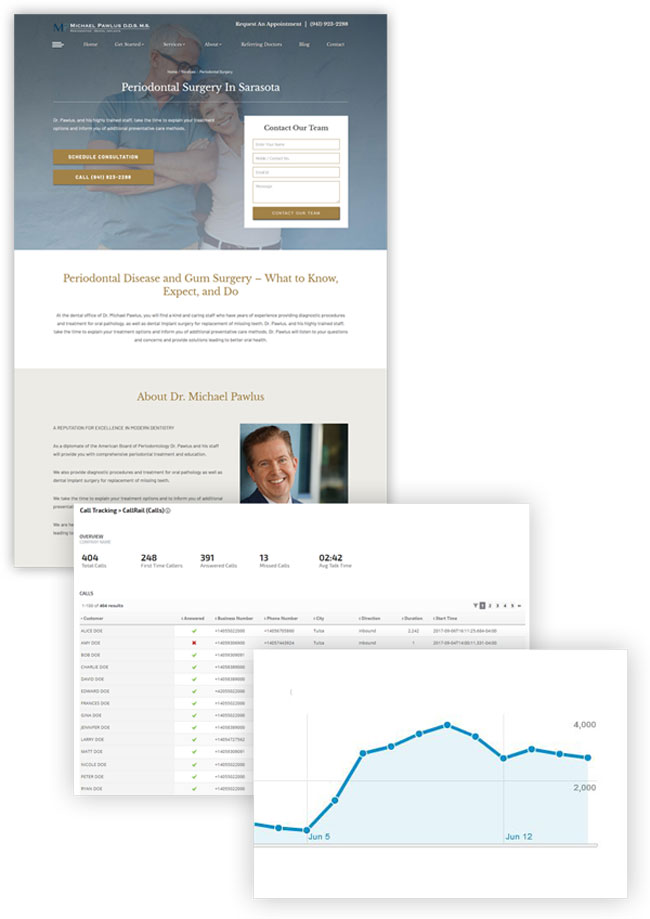 Tracking all your leads is critical to a successful campaign. We store all this info securely to give you complete access to every lead and a record of how it was handled. Do not let expensive leads go to waste. Track your results and use it to train your team to convert better.
Measure Your Cost Per Patient
Know Your Return On Your Investment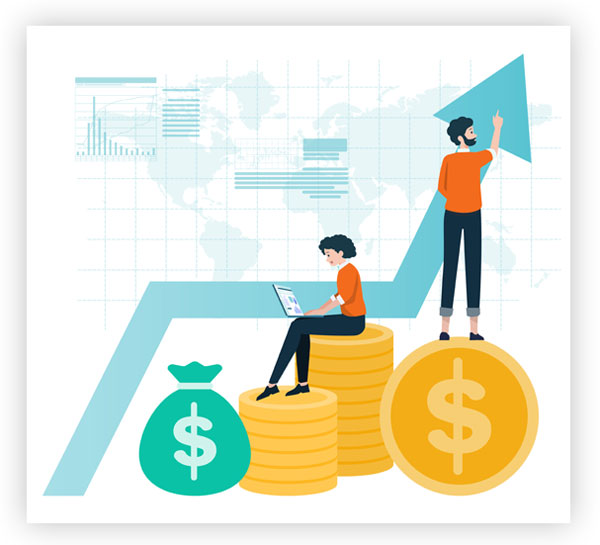 Pay Per Click advertising is easy to track ROI. You can measure literally every view, click, lead and patient. You know what word they search and what link they eventually click. If you're a data driven, bottom line person you are going to like the result driven statistics we can pull from even the simplest PPC campaign.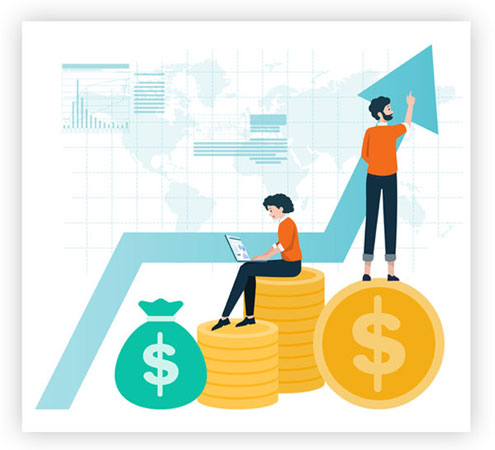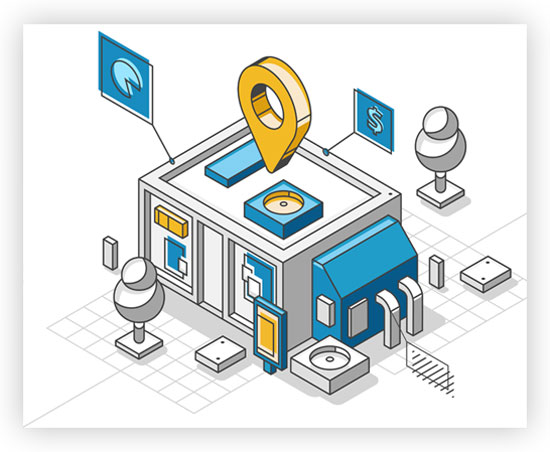 Local Campaigns Target Your Local Customers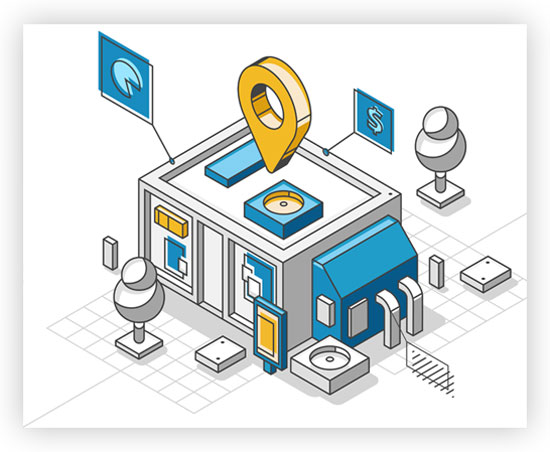 Medicine is a localized business. You only draw patients from a certain radius and after that your ROI drops off quickly. With a PPC campaign you can target your highest value neighborhoods, communities and zip codes. Don't spend money on a reach beyond what your business can pull in. Use targeted PPC to hit the markets that matter to you.
Creative That Converts
DESIGN THAT DRIVES BUSINESS
Physicians and companies choose our agency for the quality of our copy, video and design. If you are going to bother to make a pay per click account then certainly get the design, copy and content that makes it work. A strong headline paired with a strong image is critical to a successful campaign. 
TURNING CLICKS INTO CLIENTS
Landing Pages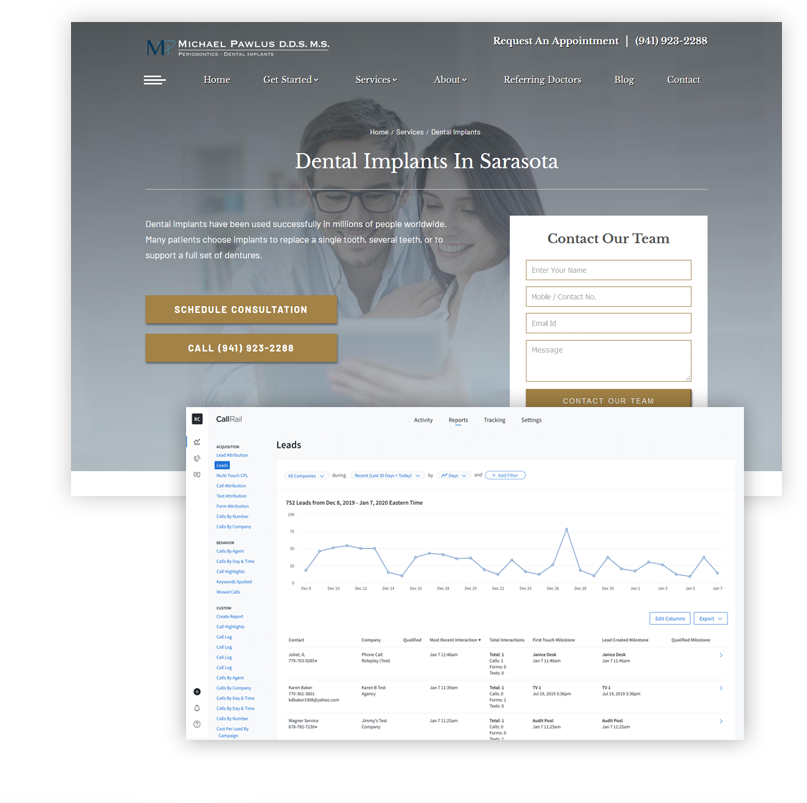 Great pay per click campaigns require great landing pages. Our teams are known for creating beautiful landing pages that convert leads and drive new business into the practice. Do not waste your hard earned traffic on a poorly designed page.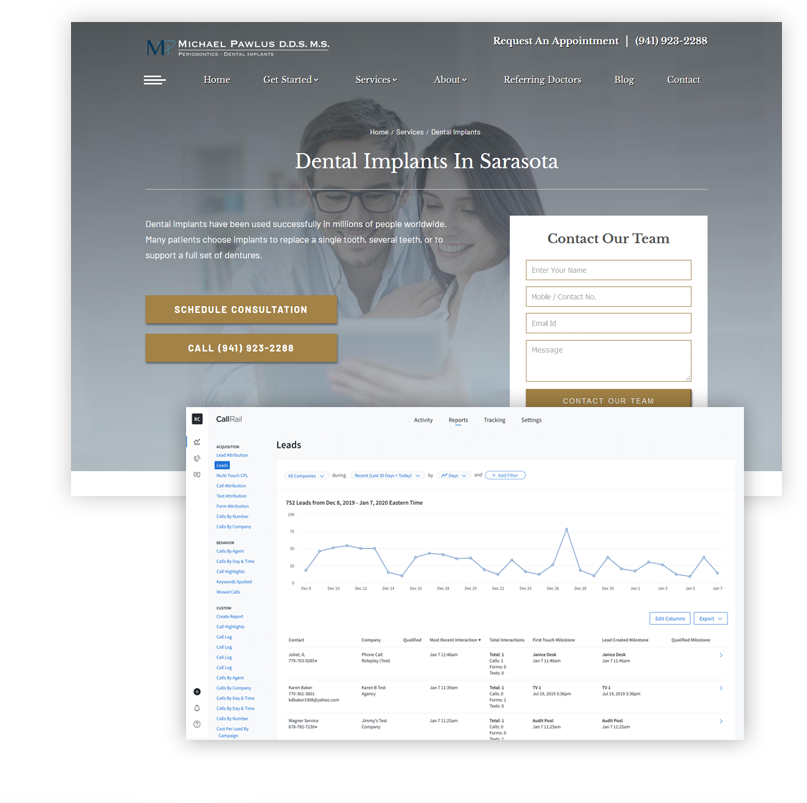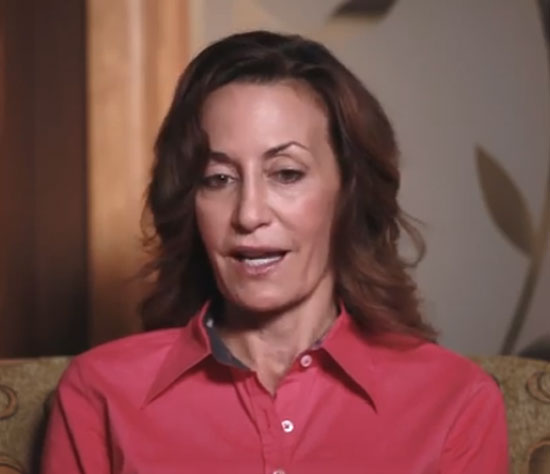 The best value in the PPC world is probably video. Use your existing video or create new campaigns. Show your videos in targeted spots in your local market. Get your message out and build brand with video PPC.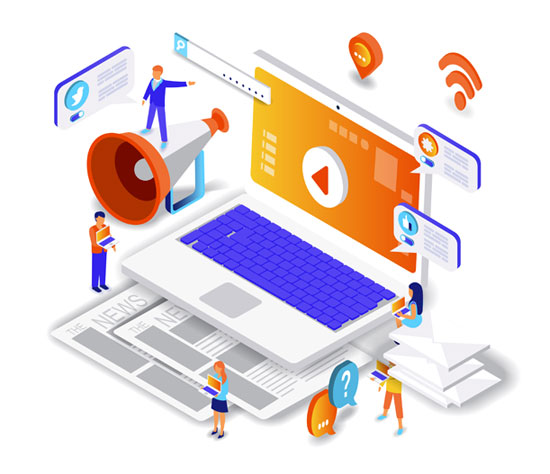 Image campaigns have a broad reach and can be targeted for almost anywhere on the web. Get creative that makes patients remember who you are and what you do.